2021 / Oct / 14
October 2021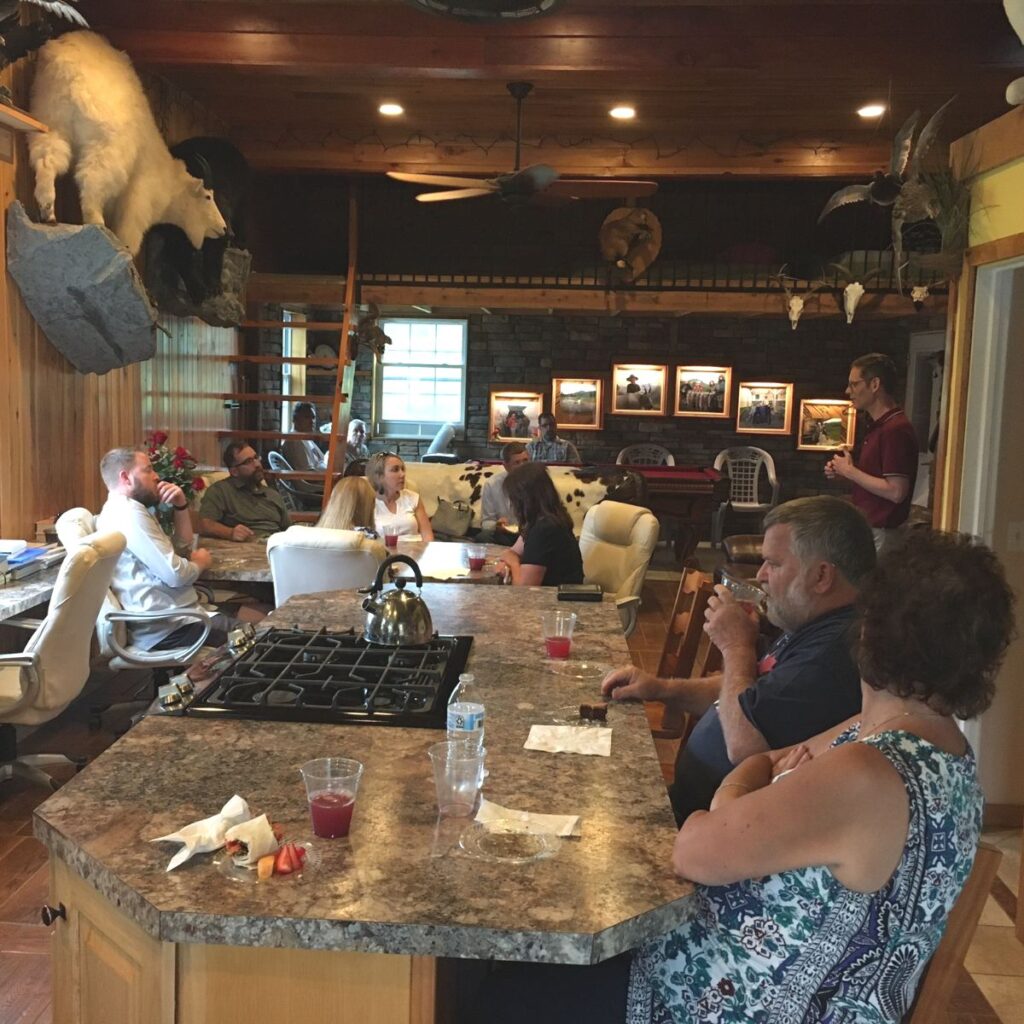 Partner reception in Forestville, NY. Thank you for joining us. We had a great time!
Enjoy this video of Rev. Rich ministering at Impact Family Church in High Springs, Florida.
Rev. Daphne at our 15th Wedding Anniversary celebration. Awe!
(PS: Rev. Rich was there…)
We had a wonderful time in the USA. It was great to see and spend time with you: our Pastors, partners and family. Thank you for inviting us, greeting us, and taking time with us. And thank you for your continued prayers and generous support. Together we will accomplish all of God's plan. We love and appreciate you!
"Even so, come, Lord Jesus."

Revelation 20:20
The Solution to all of our Problems
Matthew 5:14-15
14 Ye are the light of the world. A city that is set on an hill cannot be hid.
15 Neither do men light a candle, and put it under a bushel, but on a candlestick; and it giveth light unto all that are in the house.

Philippians 3:16
Nevertheless, whereto we have already attained, let us walk by the same rule, let us mind the same thing.

These are interesting times in the world. These are interesting times in the United States. Some of us are experiencing unique challenges in our personal lives. Many are asking why things are turning out the way they are and what they can do to see an improvement. As always, God gives us the answer in His Word.

In Matthew 5:14-15, Jesus tells us that he has made us, His disciples, the light of the world. When darkness enters any situation, any nation, God will shine the bright light of His truth to overcome and drive out the darkness. The interesting thing that we must remember is that the church is God's light. That means that it is always through us, His church, that He will shine His light. The church is God's lamp. But if the lamp is unplugged from the power source, or covered up with clutter or dirt, God's light will not shine in the world, no matter how bright it is when he sends it. What is the solution? By filling ourselves with thoughts of God's Word, by boldly speaking forth the truth of His Word, and by practicing the Word, we shine the white-hot light of God into our lives and our nation and we drive out the darkness by His power. When we fully cooperate with God, we experience the fullness of His blessings.

Philippians 3:16 brings out a truth that is very important and pertinent to the time in which we live. Our responsibility as Christians is not to know everything about every Bible doctrine. We don't have to have all of the answers. Our job is simply to live up to what we have already attained which means to walk in the light that we have or to practice the things that we already know. God knows and can do everything, and He stands ready to rush in and help us at our point of need. But God never does something that we know to do for ourselves. He will wait for us to do our part so that He can do His part. We don't have practice what some great minster knows or what our brother in Christ knows. We are only responsible for what we personally have learned. And that is enough. In your own life, faithfully do what you know to do, and watch God powerfully work to bring you into His full blessing.

We must, as Christians, resist the voices in our society that tell us that we don't have to do what is right. They would encourage us to take a shortcut to success. "Lie to get ahead. Take the instant pleasure no matter who it hurts. If you are unhappy, it is God's fault because He made you wrong. Go ahead and get an operation to change how you were made." These are all lies from the devil. If we will faithfully practice the truth of God's Word in every circumstance, we will see His blessings and find true satisfaction. And if we miss it, as all do, we repent (I John 1:9), receive God's forgiveness, and move on. And by doing what we know, we open ourselves up to further revelation from God where we lack His wisdom and knowledge.

This same truth will save our nation. The Christians in our nation must arise and simply practice what we know. Charismatics, Pentecostals, Denominational Christians, the ministers, the mature, the young, new born Christians, if each one would simply practice the things that they have heard and been taught by the Lord, the exceeding abundant light and power of God would flow through the church and right the wrongs that we see in our nation. Let each of us dedicate ourselves today to practicing what the Lord has already shown us in His Word so that we can see all the best that God has for us and for our nation.

If we don't know where to begin, how about we practice 2 Chronicles 7:14?

"If my people, which are called by my name, shall humble themselves, and pray, and seek my face, and turn from their wicked ways; then will I hear from heaven, and will forgive their sin, and will heal their land."

Great things are ahead for us as we walk in the light! We love and appreciate you.