2017 / Dec / 12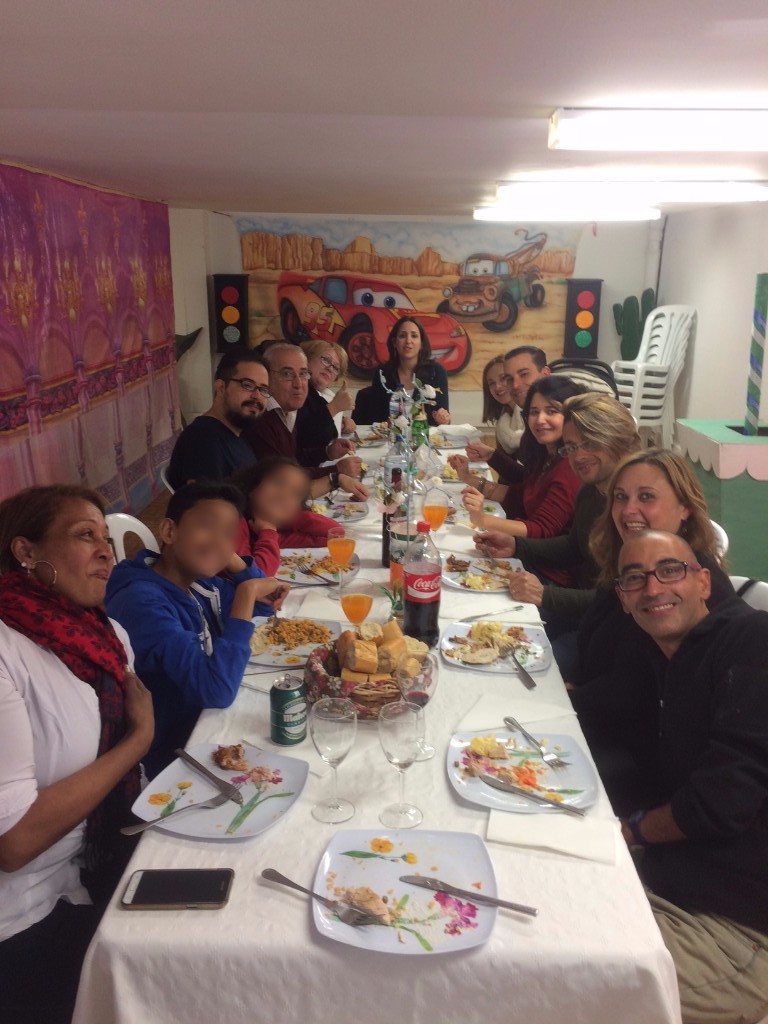 The Lord has been good!
Thanksgiving is not celebreated in Spain, and turkey is not as common here as in the USA. So we special-ordered a turkey and did a mock Thanksgiving meal. Four people who had never come to our services heard the gospel. Thank God for a good event!
After much training and work, we have 3 helpers in the church that are catching the vision and being faithful. This has been such a vital need in order to see the work grow like it should. Thank God for providing help!
Rev. Daphne is taking a bigger role in the church and ministering in the services quite often. She is a great wife and an anointed minister. What a blessing!
Thank YOU so much for your faithful prayers and giving. We are all working together to see God's will done in Spain!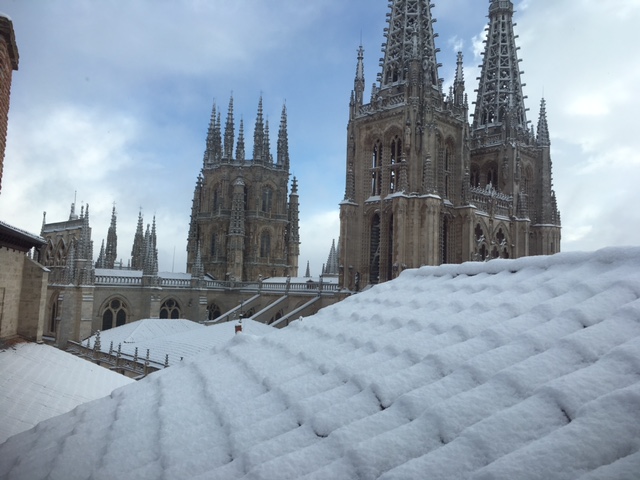 Daphne's Mom, Our Chef
Daphne's Mom visited us in November. She cooked us an awesome Thanksgiving meal. We ordered a 20 lbs. turkey, but the one we were given was over 30 lbs. We ate a bunch, took home lots of leftovers, and even fed our landlords!
It is always an honor to share the gospel!
Rev. Rich shares the Word of God at our Thanksgiving outreach.
Merry Christmas from Spain!
A few of us visit a Christmas expo near our apartment in Burgos.