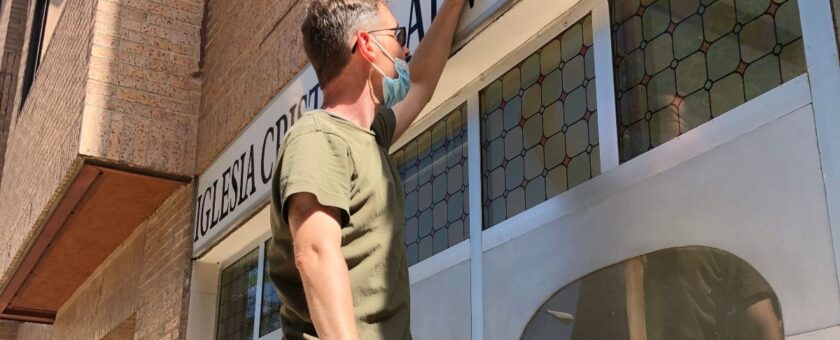 2020 / Aug / 27
August 2020
We got a building! Praise God!!!
The hotel where we had been meeting went out of business and didn't reopen after the quarantine. We began to pray for God's highest and best for our next step (Romans 12:2).
At the same time, the Seventh-Day Adventist Church in Burgos left their building after 19 years. It seemed good for us to look at it, so we contacted the Pastor. Three weeks later, we had rented it! It is an exciting time for us and the people of our church.
Below are some photos of our initial workday. Stay tuned for ongoing progress reports!
Thank you for your prayers and generosity. Your faithfulness is making a difference!
God has brought it to pass!